I promise I have an excuse for the recent lag. I have been experiencing extreme nausea and inexplicably constant vomitting over the past few days that I had to take further notice than usual.
I went to our physician and she inquired about my personal activities that led to her hypothesis that I might be sporting a bump (the inflating kind) in the near future. I was shocked. Speechless. Knocked out. Totally flabbergasted. How in the world did I get myself pregnant? As I rewind.
I dated this guy for about 8 weeks before the last year ended. It was brief. So brief that I could barely remember his last name. Or if he was the one who had a silver stud down there. (Man, this was supposed to be a serious narration!) But anyway, we broke up sooner than expected, as I quickly reverted back to enjoying my rejuvenated social life. Just days after my birthday, I was set up by a friend with this mesmeric fratboy from Austin, and we clicked right off the bat. He had mad guitar skills, an enticing sense of humor, and was terribly attractive that only an idiot would pass up the chance of sleeping on those provocative biceps of his. And of course, I fell. Orgasmically. Again.
My predicament not only includes the jeopardy of my inheritance ('coz my parents WILL disown me), but as well as the interminable pause of my studies AND... brace yourselves... the real father of this baby. Yes, you heard that right. I have no idea what
hestas-judas-barabas
fathered my child. I don't even know how to drag them to my front and inform them that either one would be responsible for buying me some milk and diapers. Like I am seriously clueless. As in no clue at all...
This is no laughing matter, but isn't it just ludicrous how I AM now entangled in the exact same situation as those girls on noontime television?? I mean, I would think so low of them before because they would sleep with different men in a short span of time, not being wholly aware of the irresponsible hobby's repercussions, and now I am one of them!!! What the fuck was I thinking?!! Never, in my wildest imagination, have I seen myself pleading for DNA help through
Maury Povich
, and hearing the dreadful phrase, "You are not the father!" But I'm afraid I'm on the right track. Without a babydaddy, and a face plastered with embarrassment everytime my episode replays.
Man, I need help. And sanity. And sleep. And forgiveness. And laughs. I think I'm celebrating a little too early (as always). It's yet an hour 'til my labor, but I'll start screaming anyway...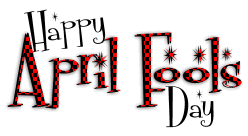 Gotcha! :P