It might be too early to celebrate since I haven't even began orientation yet.. but heck, who even cares. I now have a job!!! *happy happy joy joy* Ok, it wasn't easy getting one. Even a
normal
job. I went from
Career Builder
to
Snag-a-job
only to find myself surfing around the infamous
Craigslist
(yes, I was
that
hopeless) to find something to do during the summer, and at the same time, earn some greens to feed my luxurious needs.
I emailed that dude who posted the ad,
Carino's
was in need of hosts, servers & bartenders. I told myself before that I will never work in a bar/restaurant, especially of this class, because
1)
my clumsy level is fire-worthy,
2)
it'd be embarrassing to see friends and classmates while I work, and
3)
they FEED employees for FREE! The latter was reason enough for me to hesitate because Italian food (and margaritas, hello?) is evil and I don't wanna get any fatter. But in desperation times like these -- when I'm in the middle of pursuing a degree, in perfect age to finally finance my caprice, and in total shame for still being under my parents' supervision -- I should not complain, nor resist any money-making machine that shall come my way. Especially when my eventual employer kindly admits my no-experience, no-resume plea.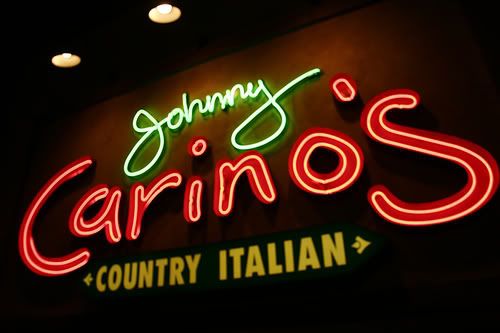 Shouldn't there be bonuses for online promotion? :)) [photo credit: scladesma]
So I came in, dressed in my usual preppy Sunday self, met the mister I emailed, and started the whole applying process. I've never been in this kind of position before, so you can only imagine the monstrous butterflies that were uncontrollably going bonkers in my stomach. The place was really cozy, so it allowed me to at least settle in. I filled up their form, took the personality test, then talked to another dude, which I later discovered as an actual first interview. It was sort of like a first date; awkward, semi-formal, and a LOT of smiles. At one point, I totally forgot that I wasn't in the middle of a first date that I had to stop my babbling (I tend to do that when I'm already comfortable, which is a no-no on first dates, much less, first job interviews). He was cool though, very accommodating and cute even. Oh gosh, rule number one: NO crushes at work. Thou shalt not. And can I just say, he was Polish. Eeek! Ok, I'll stop.
Then he said afterwards that I would have to come back the next day to meet the GM for a second interview. I had absolutely no idea how that would go. He did mention that Ms. *** was a big girl which was indicated to intentionally make me feel less nervous. I was just like, um.. thanks dude.. for implying that I'm f-a-t! But I wasn't gonna give him a smirk, after all, I was on the brink of getting hired.
So I met up with the GM the next afternoon. Yeah, she was big, but she was surprisingly young and perky! Her favorite word? "Awesome" which was.. awesome, hehe. Contrary to the first interview, this one was more of like a sorority initiation. Questions ranged from "What's your major?" to "How do you define teamwork?" And when asked what was my biggest flaw... I replied, "I tend to slow down just a bit when I want tasks to be perfectly executed." As
Lauren
suggested on
The Hills
, you gotta get that flaw question in your favor by making it a positive flaw. Who knew I would learn something from watching a crappy MTV reality show? However, slowing down in the restaurant business is a mortal sin. Oh fuck, did I just self-destruct my already impressive way to employment kingdom or what??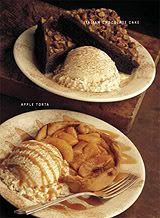 One of the reasons why I wanna work is to lose weight.. And they provide dining privileges??
I was detecting skepticism from her because she knew my lifestyle. I'm in my 20s with no previous experience, and a college student who doesn't shoulder a thing. And the fact that I live in
Valley Ranch
must have concerned her a bit because people in this neighborhood are the ones eating at those fancy places. But I believe I convinced her that this resident is not the d-a-d-d-y kind of girl. I wash the dishes, do the laundry, and iron everyone's clothes (
remember?
). So she paused, left with my paperwork, and huddled with the other heads. Thank God the bar TV was on with
ESPN
or I might have flipped in extreme neurasthenia. She came back with a subtle grin, extended her hand and uttered, "Congratulations, welcome to the team!" For a second there, I was uncharacteristically shut as I could only say, "OH MY GOD!" Angels in my head sang in perfect chorus as my perennial blabbermouth started exploding with excessive and sometimes unnecessary thanks. She was delighted, I was ecstatic! I am finally employed!
This is a normal job. So normal that my mother could probably even hire a cook from that restaurant for her own household. But, as I always told my friends, that's my mom (and dad), that's not me. They earn more than enough, I don't possess anything. I'm way beyond the age of moving out, let alone, having a job, yet I'm still being a torturous pain in their butts. So guess what, I figured it was about time to give back. Maybe not the exact payback I've always wanted to return, but I'm sure paying the cable or internet and my own phone bills (I mean, duh, shouldn't that be #1?) could be a nice start. See? I'm not a bad bad daughter, after all! :-p